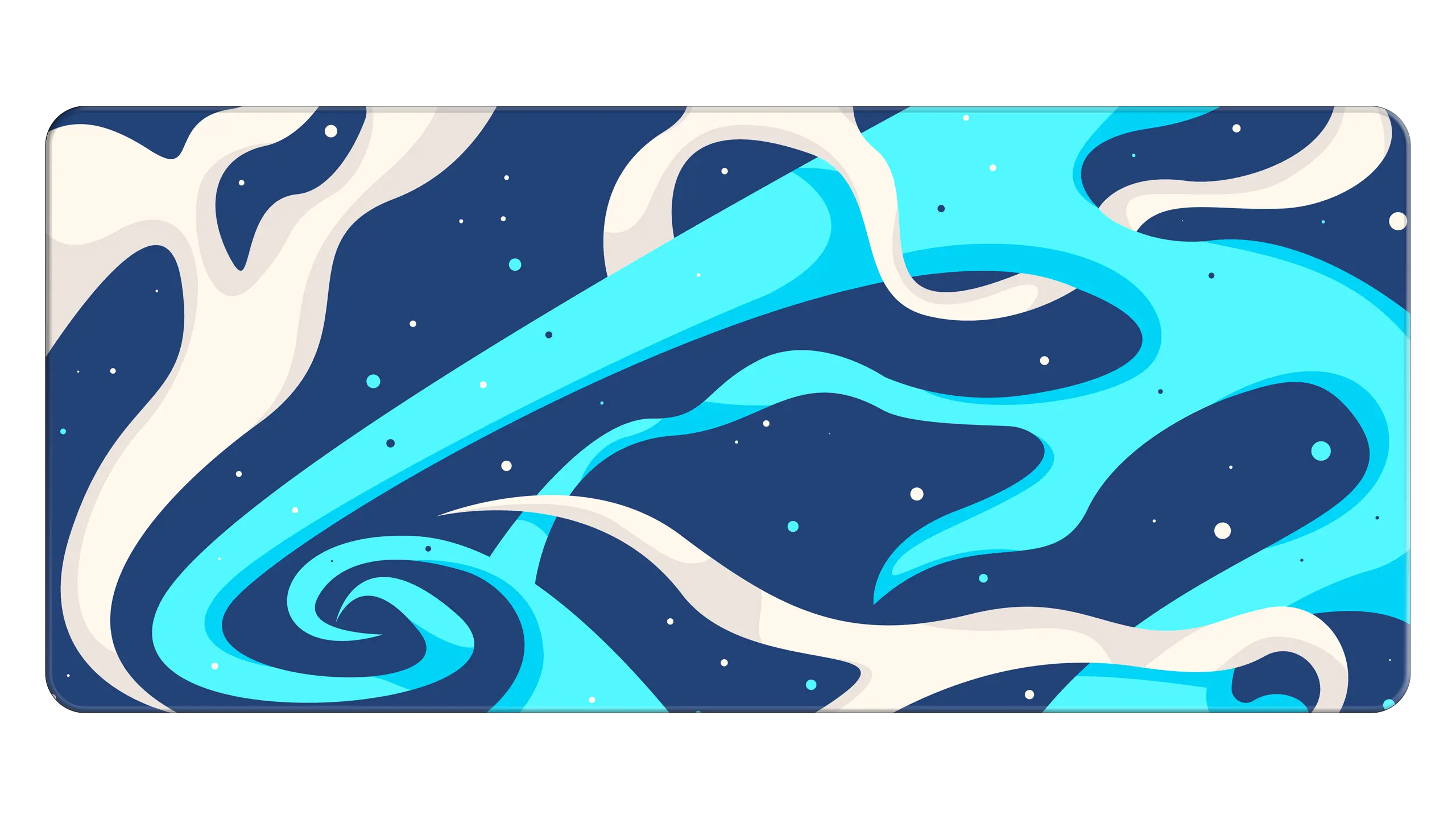 Frost Blue Cloud Mousepad
---
Order online today and enjoy free delivery on all our products worldwide.
Purchase a Mousepad, and Enjoy 25% Off Any Poster!
The Frost Blue Cloud Mousepad is the ideal blend of design and functionality for your desktop setup. Adding a touch of tranquillity to your workspace, this sleek mousepad features a stunning white cloud design in frosty blue hues. You can select the ideal size for your desk from the six available options and personalize the mousepad with one of four stitching choices. A smooth surface and non slip rubber base add value to your pick. Buy now!
- Free shipping on UK mainland and Ireland orders.

- International shipping prices vary by Country, prices are shown during checkout.

-Orders usually take between 1-3 working days to be produced and dispatched.

- If we do not currently offer shipping to your country, please contact us via email or our contact form.

- Our products are manufactured and shipped in the UK by STRUMACE LTD.

Please note, you are responsible for any fees, duties, or taxes that may be charged by your country's customs office. We do our best to make sure every international order avoids these charges.

Cancellations:

- All orders can be cancelled before production has begun. This usually begins within the next 1-2 working days so please contact us as soon as possible.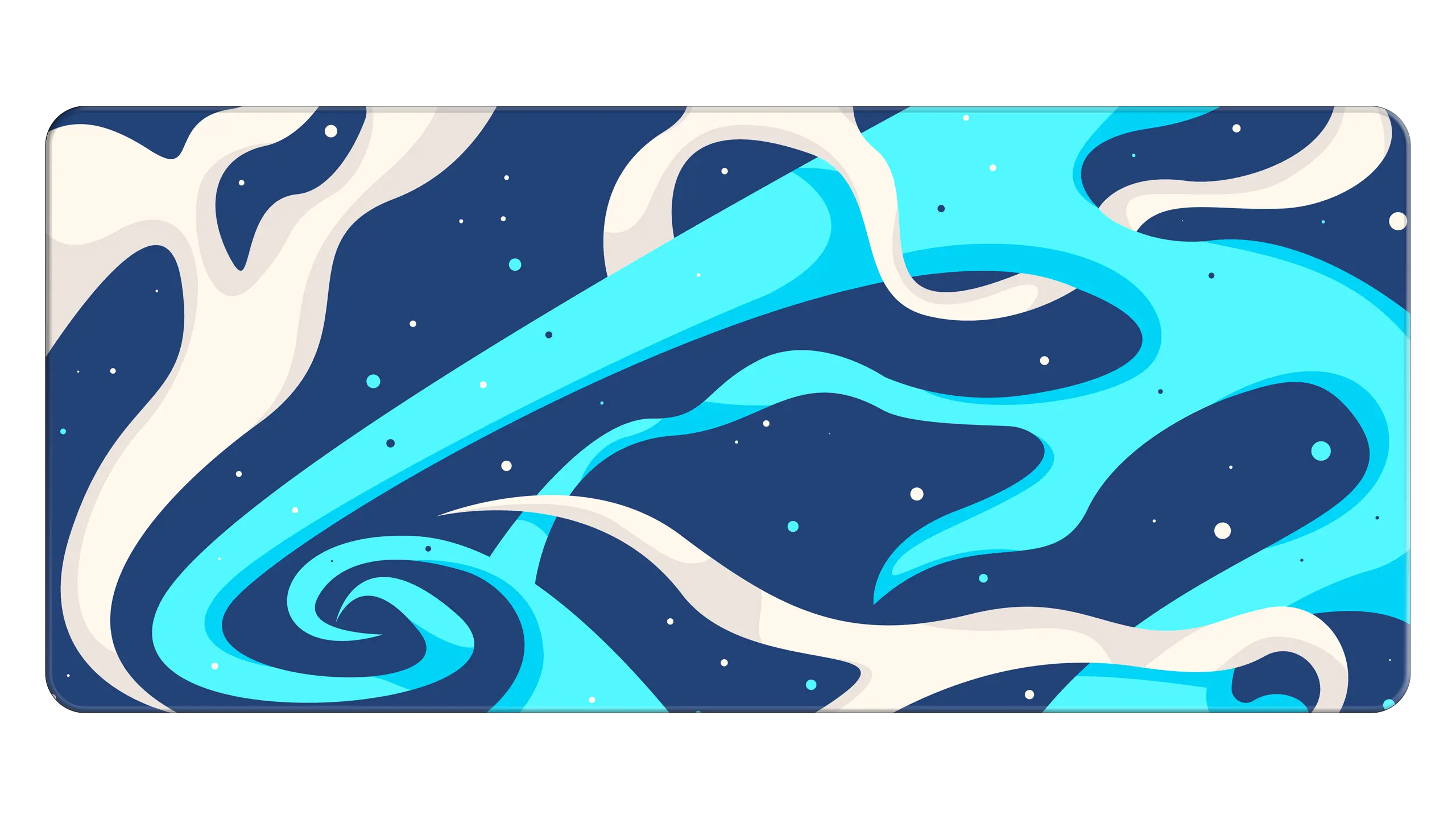 22,000
Orders Successfully Delivered
Join the thousands of satisfied customers who have experienced excellence with over 22,000 mousepads successfully delivered, backed by a remarkable 99.9% customer satisfaction rate.
100+
Mousepad Designs
Discover endless possibilities with our vast collection of over 100+ mousepad designs, combining style and functionality to transform your workspace.
High-Definition Print Quality
Pixel-perfect precision and vibrant colours for an immersive visual experience.
Versatile Performance
Perfect fit for any setup - gamers and ergonomic enthusiasts alike.
Smooth and Precise Movements
Effortless, friction-free gaming with pro-level tracking on our micro-woven surface.
Enhanced Stability
Optimal grip and stability during intense gaming sessions with our anti-slip rubber base.
Unmatched Comfort
Sensational, long-lasting comfort for hours of gaming or work
Exceptional Durability
Water-resistant, reinforced edge stitching for long-lasting durability and wrist support.
Easy Maintenance
Effortlessly washable, ensuring cleanliness and maintaining durability for a wrist-friendly design.
This product has no reviews yet.